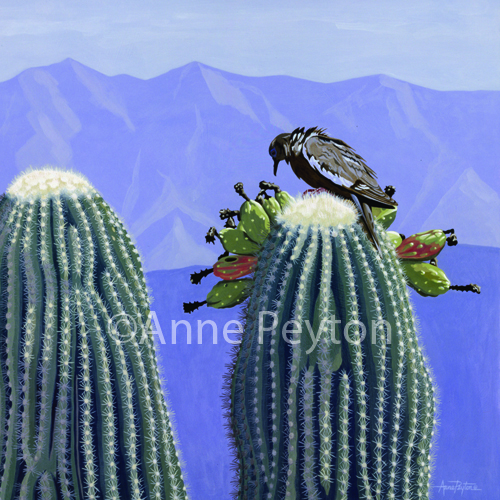 Not Quite Ripe - White-winged Dove
18 inches wide x 18 inches high
There's a new venue to discover Anne Peyton's artwork. Anne is now represented by the Four Corners Gallery in Tucson, Arizona.
"This is a beautiful gallery that is attached to the amazing Tucson Desert Art Museum. I was introduced to the museum and gallery in 2015 when it hosted the Women Artists of the West national exhibition."
Learn more in the News section

All content and images on this website are copyrighted and sole property of the artist. All rights reserved.