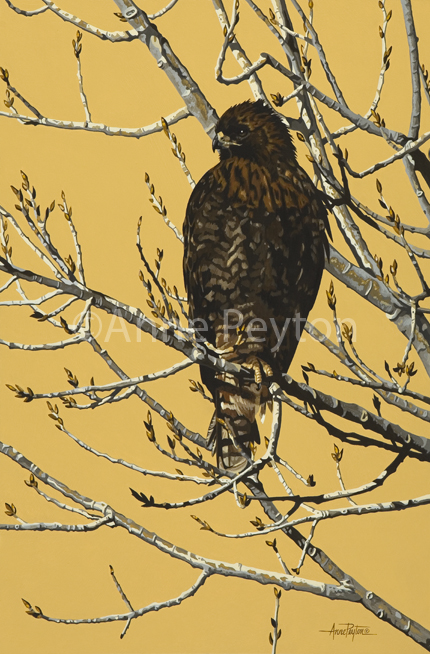 Belle of the Bosque - Red-tailed Hawk
15 inches wide x 20 inches high
"Several years ago we chanced upon a rufous-morphed Red-tailed Hawk at Bosque Del Apache National Wildlife Refuge in New Mexico. Seeing this beautiful bird left me in awe and she was burned in my memory.
"Sitting in a tree at the edge of a field, she could care less that it was raining or that people in a couple of cars were watching her while others just drove past. This was her turf and she was the Belle of the Bosque."
American Plains Artists 31st annual Juried Exhibition and Sale
Fort Concho National Historic Landmark
San Angelo, Texas
June 30 - August 7
Learn more in the News section

All content and images on this website are copyrighted and sole property of the artist. All rights reserved.